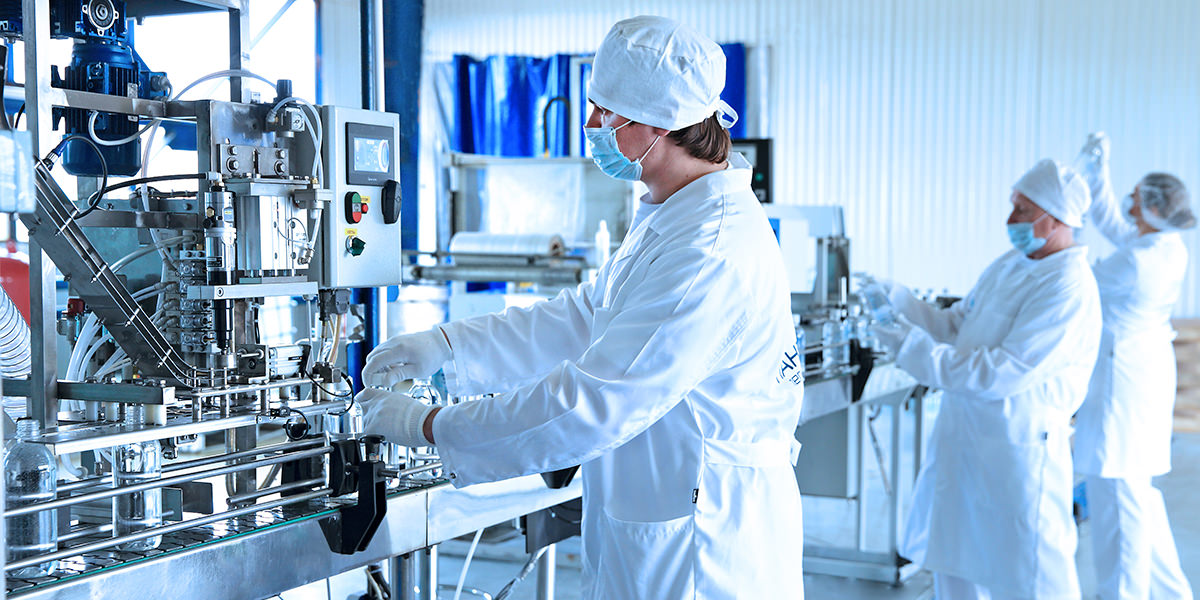 Our Production
Production of deuterium depleted water is a complex and expensive process. To ensure that our clients receive the best water, our production meets the highest quality standards.
A team of professionals who love their work
Highly sophisticated equipment
Quality control at every stage of production
Our own know-how in the production of water allows us to reach the pharmaceutical quality level of the product.
Professionalism in every detail
Only premium quality materials are used in the production of bottles.
High-technologies in water purification and the best specialists and scientists
We are the developer and owner of the technology of DDW producing. The first plant (DDW) for export was shipped in 2016 (Switzerland, Zurich).
Each water lot is tested for deuterium content in the state's central at an analyzer of isotopic composition of water according to the registered method of measurement.
Reliable Partner
We have an impeccable business reputation
We are focused only on the production of light water and plants for its production
We are on the market since 2002
About Us in Figures
over 14 years on the market
exports to 15 countries
we delivered light water to our customers more than 13,000 times
700 tons of our products were delivered only in Russia
800 tons of light water were exported to Europe (Switzerland, Germany, Italy, Hungary, the Czech Republic, etc.), the USA, Japan, the OAE et some other countries
Company